| | |
| --- | --- |
| | Event Report |

(Click here to download)
BIT's 2nd Annual World Congress of Well Stimulation and EOR (WSEOR-2011) was hold successfully in Chongqing, China during May 17-19, 2011. The conference was hosted by Information Research Center of International Talent, SAFEA, Beijing Petroleum Society, and Chongqing University of Science and Technology, China. This year's congress has obtained highly focus and extensive attentions throughout the world. Honorable leaders and distinguished guests worldwide have come all the way to attend this congress.
The participants of the conference had a good chance to hear from the renowned keynote speakers Dr. Jeff Spath, Vice President, Industry Affairs, Schlumberger Limited, USA; Dr. Tim Leshchyshyn,President and CEO, Fracturing Horizontal Well Completions Inc. , Canada; Dr. Jing Zhao, Vice President, Biteomics Inc., Dalian, China; Dr. Chris Faulkner, Chief Executive Officer, Breitling Oil and Gas, USA.
Depending on the warmly support and good suggestions from all of the participants, we are confident in organizing WSEOR-2012 which would be better and more successful than WSEOR-2011.
| | |
| --- | --- |
| | Highlights |
| | |
| --- | --- |
| | Notice |
| | |
| --- | --- |
| | About BITpetrobio Division |
BIT Petroleum Biotech Division is a specialist in translational research and industrialization of novel bio-products for oil and gas fields. In the past four years, this division has successfully implanted many industrial biotech products for hydraulic fracturing, horizontal well mud damage removal, water shutoff, MEOR and Petroleum Spillage Bioremediations. Besides, we have fully taken advantage of 9 year meeting organizing capacities for promotion of science and technology advancement with more than 30 grand international conferences in life sciences industries. From 2009, this division begins step further to support technology integrations and technology transfers across the world by organizing more

than 5 annual congresses of petroleum engineering and petroleum biotechnologies from its national information center, i.e. BITeomics has been certified by Information Research Center of International Talent, SAFEA, China Foreign Expert Bureau. We hope such initiatives in the coming years in energy sectors will help you to find more opportunities in your talent search, technology transfers, entrepreneurship, research collaborations and business development in China and beyond.



1st Advanced Oilfield Biotechnology Symposium The 2nd Advanced Oilfield Biotechnology Symposium
Dalian Petroleum Biotechnology and Applied Oilfield Chemistry Forum 2009, Dalian, China BIT's 1st Annual Symposium of Ultra-tight Reservoir E & P,October 26-27,2009,Xi'an,China
Hot Tour Attractions
Chongqing Half Day Tour
Chongqing One Day Tour
Hosting Organizations


Information Research Center
of International Talent,SAFEA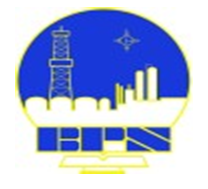 BEIJING PETROLEUM SOCIETY


Chongqing University of Science & Technology

Operating Organization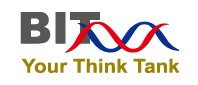 Foreign Experts Databank
of SAFEA-Dalian Biotechnological and Medical Experts Subdivision

Supporting Organizations
(To be invited)


Chinese Petroleum Society


World Energy Council – WEC

Media Partners

Attendee List