Concurrent Four Parallel Conferences
About OFC-2010
| | |
| --- | --- |
| The 1st International Congress of Oil Field Chemicals-2010 (OFC), with a theme of Green Chemistry for Petroleum, was held during November 15-18, 2010, Beijing, China. This conference provided a platform to exchange the most leading products for the experts specializing in oilfield chemistry also provides an ideal forum for the promotion of relevant companies, technologies and services. | |
Highlights
Brilliant Presentations — — Giving an Insight into the Latest Technological Solutions Needed for Development of Oil Chemical Industry

Interactive Discussions — — Offering an Opportunity to Find out the Latest Developments, Future Plans and Criteria of Choosing Partners

Professional Show — — Raising the Visibility of Your Company' s Products and Technologies to a Number of Leading Experts

Sightseeing Tour — — Around One of the Most Beautiful Chinese Cities Rich in History and Culture
Keynote Speaker
| | | |
| --- | --- | --- |
| | | |
| Dr. Donald L. Whitfill, Global Technical Advisor ,Halliburton, USA | Dr. He Zhang, PIPESIM Software Engineer, Schlumberger Houston Technology Center, USA | Dr. Philip Lau, Director and President, Apollo Separation Technologies USA Inc., USA |
| | | |
| Dr. Paul McElfresh, Senior Research Scientist, Frac Tech Services, LLC, USA. | | |
Programmed Tracks at a Glance
Workshop
Workshop of Interpretation of Oilfield Purchase Management Process and Policy

Special Topics:
Centralized Management System of Oil Supplies Management Module
How to Enter Chinese Material Procurement Process through "Energy Ahead Network '
Interpretation of the "The Second Five Year Plan of China" of Oil Industry Standardization: Standardize the Purchase Policy
The Utilization of E-commerce in the Procurement
To Strengthen Quality Control in Oil Companies' Purchase Process
Oil Field Chemicals in China
Oilfield chemicals are gaining increasing importance, as the resources of crude oil are decreasing. An increasing demand of more sophisticated methods in the exploitation of the natural resources emerges for this reason. Chinese emerging oilfield chemicals industry has developed some 1,000 varieties of products after more than 20 years of endeavors. The development and application of those chemicals have played an important role in the nation's oil industry and gained remarkable technical and economic returns, becoming increasingly indispensable in the exploration and development of oilfields.
Poster
To meet face-to-face with the international movers and shakers in the field of oil field chemicals

To meet with key decision makers around the world

To explore business opportunities in China and beyond

To spotlight advanced technologies and their scientific and commercial applications

To take advantage of the conference's captive audience and networking opportunities within the exhibition hall
Hosting Organization


CHINESE PETROLEUM SOCIETY

Information Research Center
of International Talent, SAFEA


Supporting Organizations

(To be Invited)

China Council for the Promotion of International Trade China Chamber of International Commerce Dalian Branch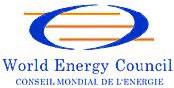 World Energy Council – WEC

Nobel Across China

Media Partners